discover.IP must be applied for via the aws Fördermanager to ensure that we receive your information and any documents in confidence.
An intial registration on the Fördermanager is necessary. If you are already registered, log in with your access data and click on "Create new application" and then perform the following steps: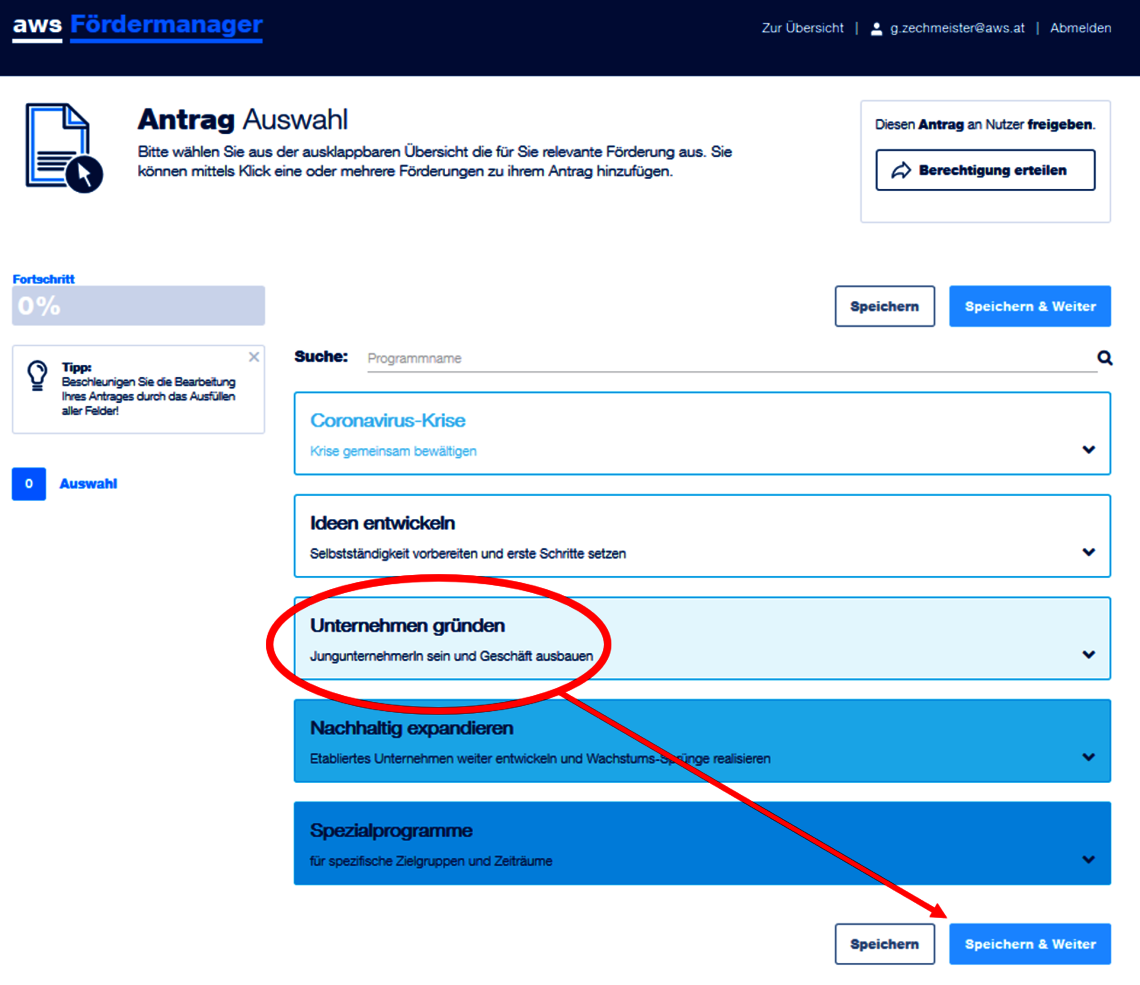 Unfold the cluster "Start-up".
Step 2: Select aws innovation protection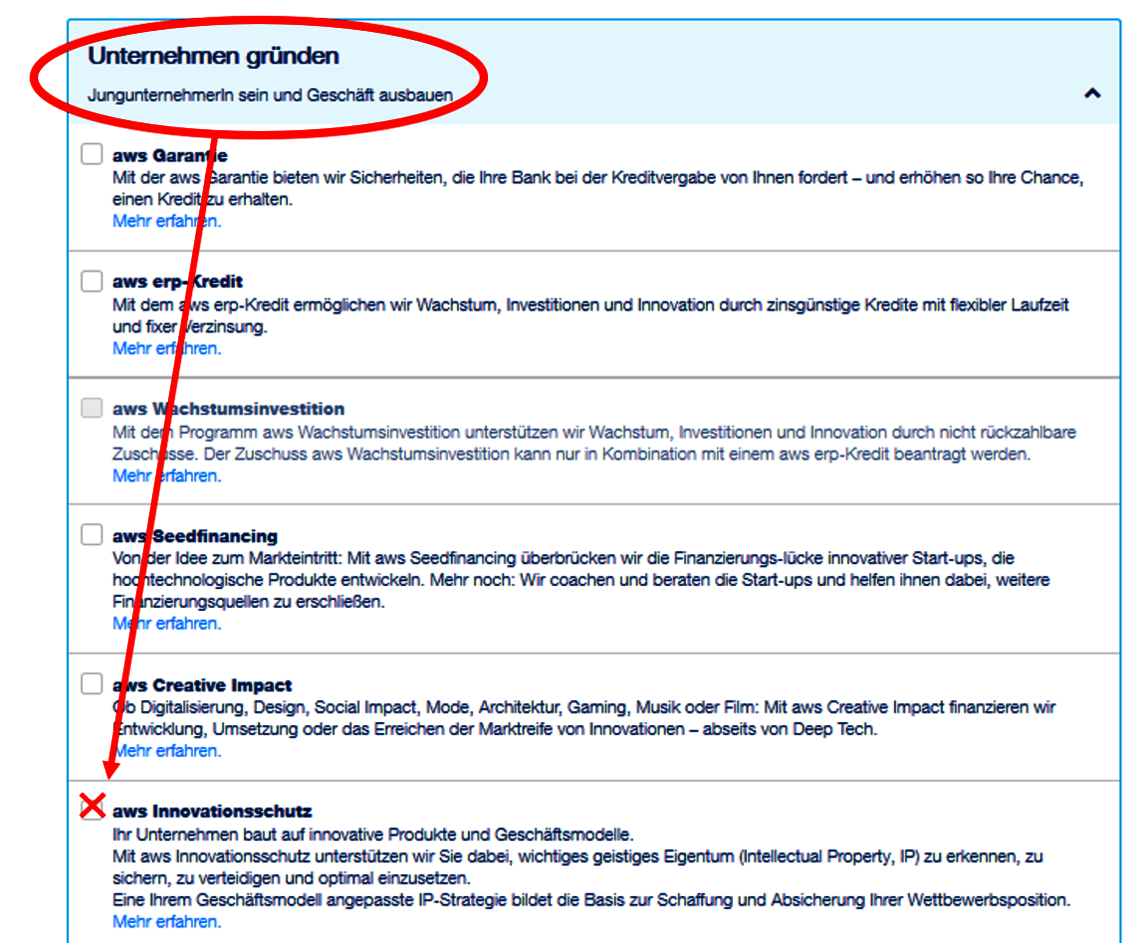 Tick "aws Innovationsschutz" and click on "Save & Continue" at the bottom of the page.
Step 3: Select "Counselling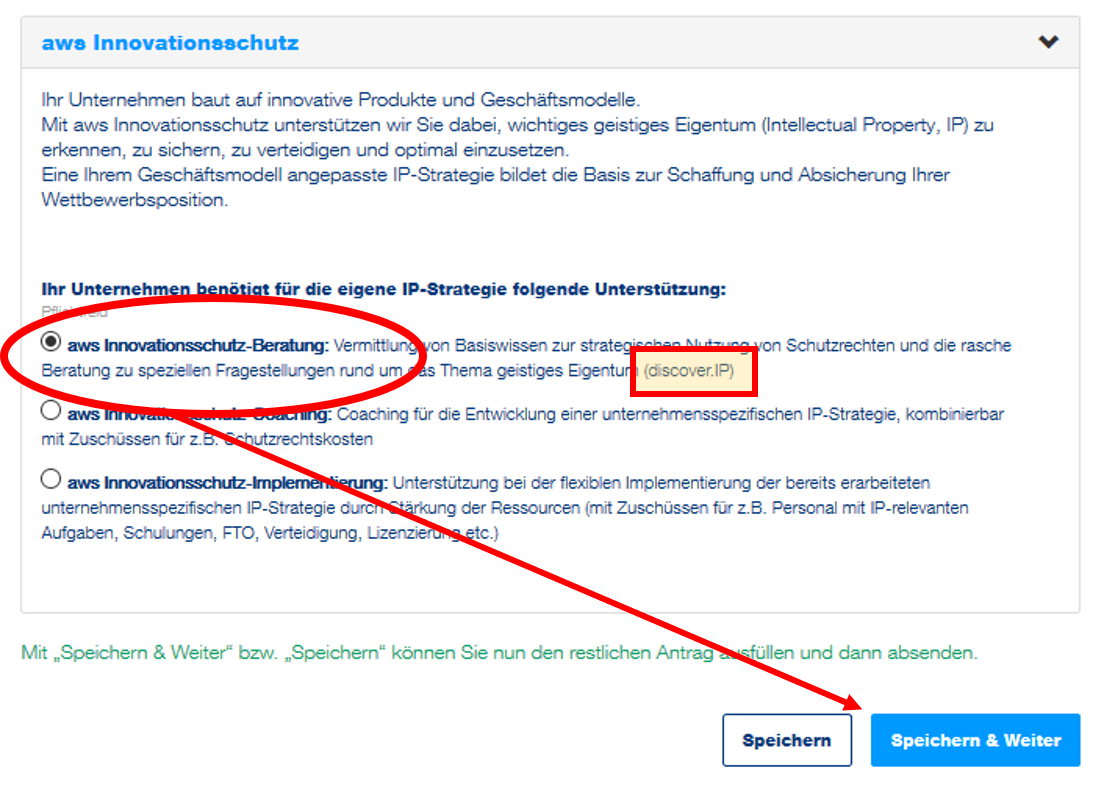 Select "Counselling" and click once more on "Save & Continue" and the application form will open.